Life at the Firm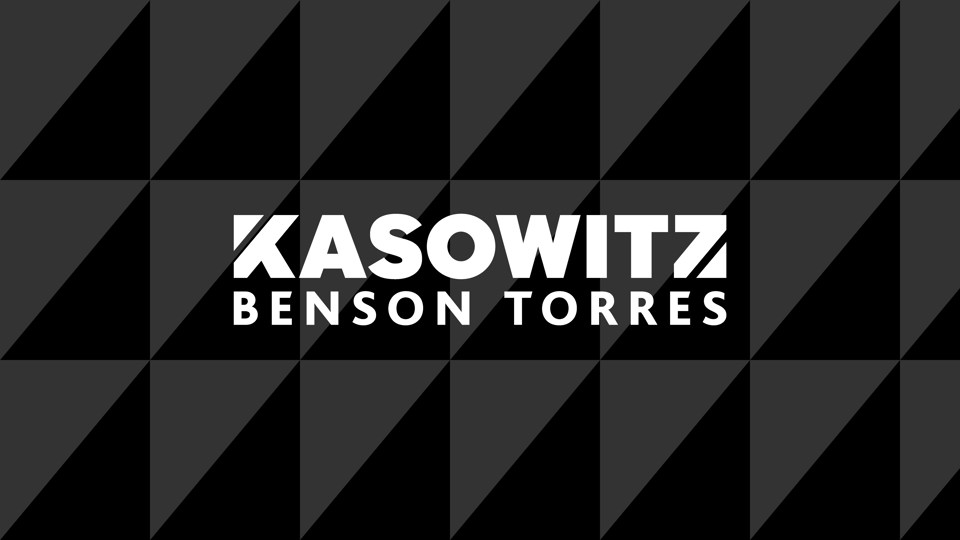 Kasowitz is one of the leading law firms in the country.  Our core focus is commercial litigation, complemented by our exceptionally strong bankruptcy/restructuring and real estate transactional practices.
Our Culture
We are an energetic and hardworking group of lawyers who are known for our creative, aggressive litigators and willingness to take on tough cases.  We outthink and outflank our opponents, and understand how to win for our clients.  Our lawyers are committed to pursuing aggressive and innovative approaches to our clients' most challenging legal matters.  We have extensive trial experience and are always trial-ready, representing both plaintiffs and defendants in every area of litigation.  In addition, our real estate team advises on many of the most significant real estate projects in the U.S. and is exceptionally collaborative.
Experienced Lawyers
Kasowitz provides unique and exciting opportunities for experienced lawyers.  We actively recruit highly skilled and credentialed lawyers who share our values and approach to practicing law. 
Learn more about our experienced lawyers.
New Associates
Our associates who join from law school work directly with experienced partners, fostering close working relationships with both colleagues and clients.  We staff matters leanly, allowing associates to take on meaningful responsibility at an early stage in their careers.  The level of responsibility that an associate shoulders is determined by the associate's willingness to take on greater responsibility, not by artificial or hierarchical structures found at other firms.  Associate training is hands-on, and creative and independent thinking is encouraged. 
Learn more about our summer associate program.
Learn more about our training and development.
Professional Staff
Kasowitz has an experienced and talented team of non-legal professional staff who are integral to the firm.  We seek individuals who are committed to excellence in client service and teamwork, which serves as the foundation of our firm's success. 
Learn more about our professional staff.