Diversity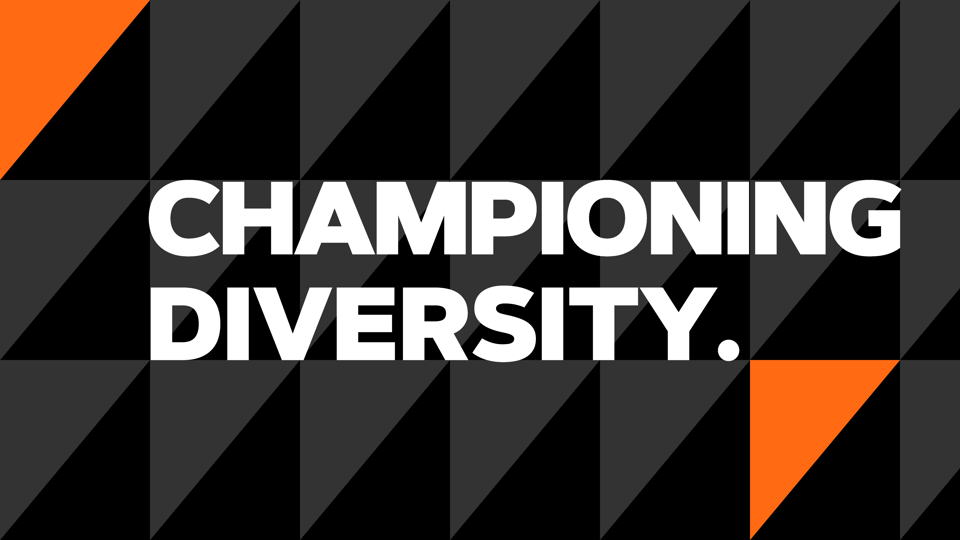 Kasowitz Benson Torres LLP believes that a diverse and inclusive work environment is central to our mission to provide the high quality of service our clients expect.  By fostering a diverse and inclusive atmosphere, we create an environment where all individuals can contribute to a collaborative workplace and produce the highest quality work product.  The firm's focus on individuality promotes a culture in which every person, regardless of age, race, gender, ethnicity, sexual orientation, gender identity, disability, religious affiliation or other defining characteristic, can thrive and develop their skills to the highest level.
The firm's Diversity & Inclusion Committee includes one of our name partners, members of our Management Committee and Women's Initiatives Committee, and a broad range of attorneys from throughout the firm. The Committee works closely with various administrative departments to develop and implement practices that enhance diversity and inclusion. Kasowitz works not only to recruit and support an eclectic team of attorneys in all practice areas, but also to integrate our diversity initiatives into the professional development of all lawyers. The firm supports attorney participation in affinity groups, not-for-profit organizations, and pro bono activities, providing opportunities for practical expressions of our diverse culture, as well as for networking, mentoring, and career development.
Kasowitz Benson Torres LLP's success, strength, and high quality legal work is a direct result of our coordinated legal services that recognize the individual contributions each of our attorneys and non-legal staff bring from their own backgrounds and experiences. Our clients expect no less, and we are dedicated to continuing to encourage an environment in which a broadly diverse community will thrive.
Recruiting, Professional Development and Pipeline Initiatives
The firm recruits students from Howard University School of Law and the Northeast Black Law Students Association Job Fair, and utilizes law school diversity directories and resume collects.
In addition to firm training programs and networking events, an annual stipend is provided to a limited number of diverse attorneys to attend minority-oriented seminars of their choosing.
In partnership with the Justice Resource Center, Kasowitz serves as a mentor law firm to students attending The Law Institute at John Dewey High School in Brooklyn.  The firm provides students with resources to encourage and facilitate academic achievement, the pursuit of higher education, and an understanding of the legal field.
Affiliations
Kasowitz is a member of the California Minority Counsel Program (CMCP), The Leadership Council on Legal Diversity (LCLD), and the Minority Corporate Counsel Association (MCCA). The firm also supports various minority organizations including, but not limited to, The Cuban American Bar Association and The Puerto Rican Bar Association. In addition, Kasowitz is a signatory of the Statement of Diversity Principles of the New York City Bar Association.
Awards and Recognitions
Kasowitz is honored to have received the following accolades:
California Minority Counsel Program's Drucilla Stender Ramey Majority-Owned Law Firm Award
The American Lawyer Top Firm for Diversity award
Law360's 100 Best U.S. Law Firms for Minority Attorneys
Recognized on The Minority Corporate Counsel Association's "Do Good, Do Well" List
Ranked 30th out of 254 top U.S. law firms on the The National Law Journal's Women in Law Scorecard
The Law Firm Diversity award from The Puerto Rican Bar Association
Honoree at the Long Island Hispanic Bar Association's annual gala
Women's Initiatives
Kasowitz is devoted to recruiting, mentoring and retaining women attorneys, and to fostering a supportive and inclusive work environment.  The firm's Women's Initiatives Committee includes women partners, counsel, associates and professional staff, and focuses on firm-wide efforts to establish a platform for our women lawyers to develop business and grow professionally.  The Committee recently initiated an informal mentoring program involving regular social events to provide the opportunity for our women attorneys to interact with a diverse group of women within the firm. 
Kasowitz takes pride in the firm's history of promoting women attorneys and is dedicated to women's initiatives and gender equality in the legal profession.  Over the past few years, approximately half of the attorneys promoted to partner have been women.  We believe that our success in recruiting and promoting women lawyers is indicative of our overall approach to achieving a diverse workplace.
Non-Discrimination Policy
Kasowitz is an equal opportunity employer.  All applicants will be considered without regard to age, race, color, sex, gender, pregnancy, gender identity or expression, religion, creed, national origin, ancestry, marital status, citizenship, military status, veteran status, employment status, sexual orientation, physical or mental disability, genetic predisposition or carrier status, domestic violence victim status, caregiver status or any other characteristic protected by law.